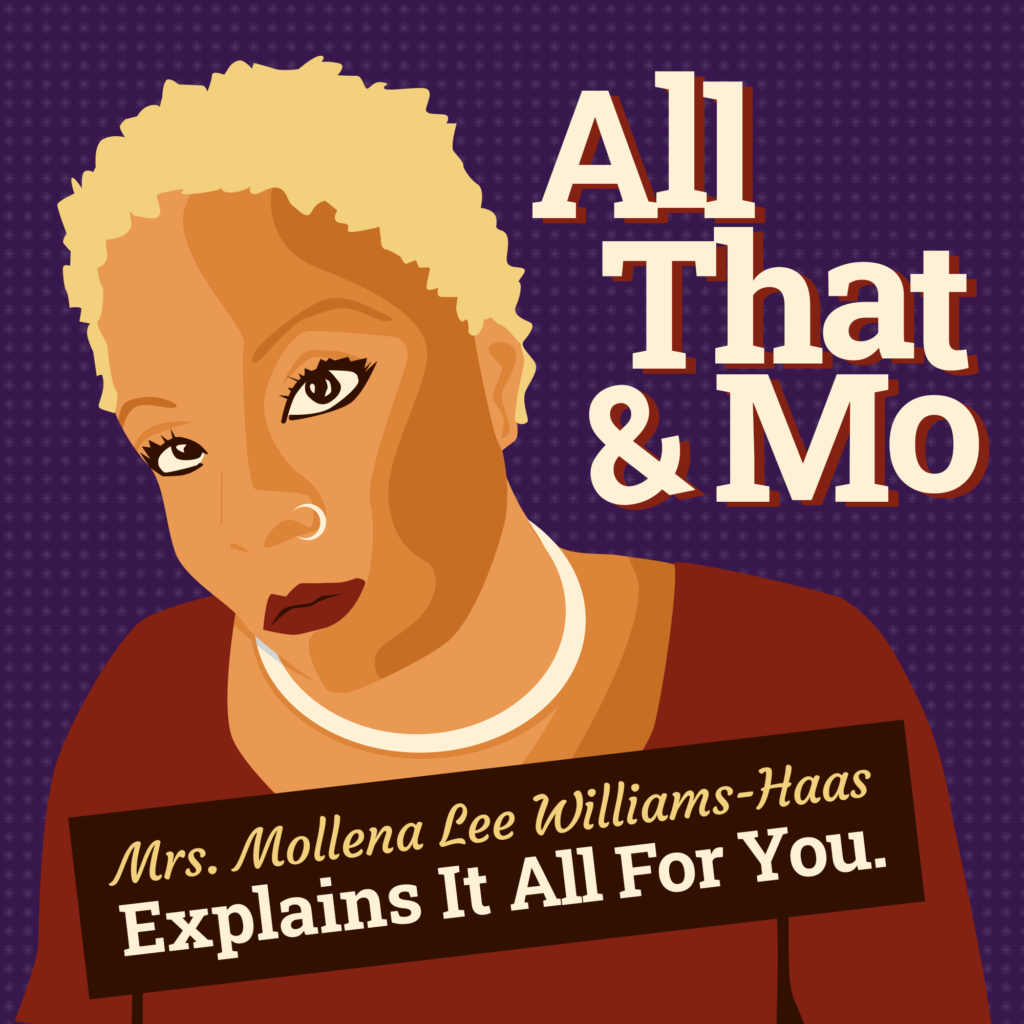 Every human has a body.
Every body has a story.
Every story has a heart.
The only thing I've been doing longer than telling stories is listening to them. Biblical legends…fairy tales…war stories…folk yarns… family histories. In time, I learned that telling stories inevitably draws us together, illuminates our past and shines on into our futures. Stories are warnings. Advice. Morality. Fond recollections.
I'm inviting you to sit with me and listen. I got stories. Thousands of them. I have a story for all occasions. Joyous and tragic. Hopeful and despairing. And I want to share them with you, and to share with you what beautiful gems I have mined from within the depths of my own soul…maybe that which I unearth can be the impetus for your own soul spelunking.
I'll tell all. All real. All true. I'll tell all. All real. All true. All that, and Mo.
About Mrs. Mollena Williams-Haas
Multihyphenate Wonder Mollena Lee Williams-Haas IS...a Storyteller- Writer-Performer-Actor-Muse-Educator-Activist-Revolutionary Kink Expert. Among other things.
Join Mollena for true stories and real advice blended into a mocktail (no booze please, we're sober) of frothy fun and serious shite.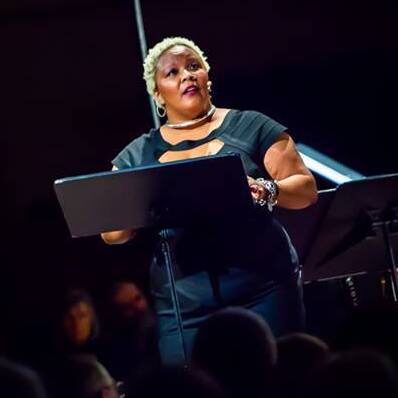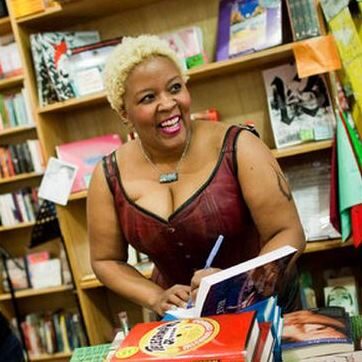 "Mollena is so lovely and fun and brilliant and really controversial! An amazing multi-hyphenate! "
Margaret Cho
Comedian and Actress
---
Any chance to hear Mollena speak is a treat. I remember taking a BDSM workshop she taught and everyone was floored by how hilarious and insightful it was. Mollena was crystal clear with a truly nuanced point of view. When I asked Mo to tell true stories on my podcast RISK!, I was blown away again. Most performers need a script, but Mo improvises and brings the most rivetingly detailed stories to life with the whole room in the palm of her hand. With an amazing life, past and present, and a wealth of juicy knowledge that people of all walks of life find fascinating, it is high time Mo had a show of her own!
Kevin Allison
Author of "RISK! True Stories People Never Thought They'd Dare to Share"
---
"Mollena is a wonderfully thoughtful, intelligent, and engaging artist. She's performed in several of my plays since 2008 and each time she elevated the process with her talent, whip smart humor, and insightful observations. She has been all over the world. And lives an authentic life that is remarkable yet in so many ways relatable. Also, she has one of the best laughs ever!"
Christina Anderson
Award-Winning Playwright
---
"As one of the foremost respected experts in the world of BDSM, Mollena demystifies taboo topics in a way few can. She's inspired countless curious kinksters to set aside shame and explore the darkest corners of their sexual psyches with playful curiosity. Her contributions to kink culture and sex positivy at large have been nothing short of legendary."
Sunny Megatron
Host of "American Sex Podcast" and Showtime's "Sex With Sunny Megatron"
Sign up for our Mailing List!